SAPPHIRE HAIR TRANSPLANT TURKEY
We offer patients a top-notch service experience and treatment by a qualified medical team in our own internationally accredited private clinic in Istanbul, Turkey.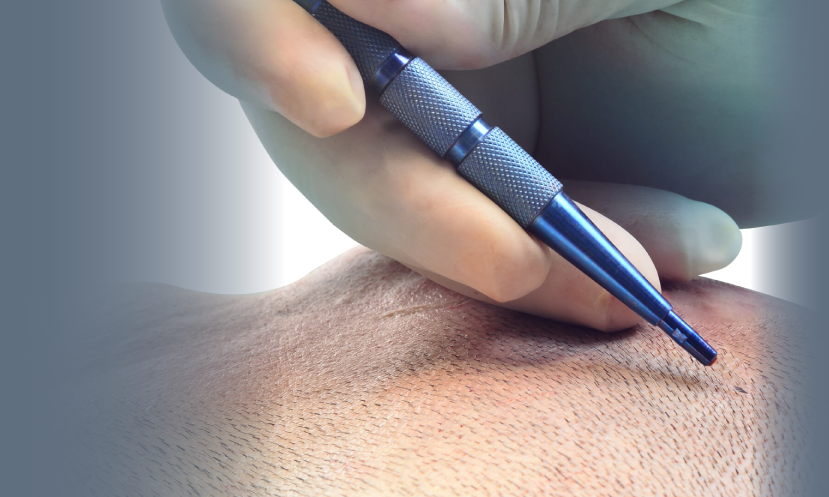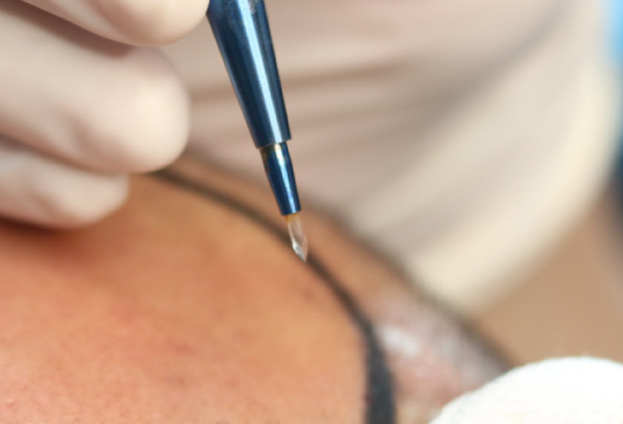 What is Sapphire Hair Transplant?
Sapphire FUE or Percutaneous Hair Transplant, is one of the new generation techniques in Hair Transplantation field performed in Turkey.
The hair transplant procedure is very similar to the well-known FUE (Follicular Unit Extraction) method. The main difference is the employed instrument for canal opening. Sapphire blade allows the surgeon to make micro channels with the right angle and size for the hair implantation.
What is a Sapphire Blade?
Compared with the regular steel blades, Sapphire blade is much sharper and thinner (1,00 mm to 1,5 mm, will be used according to patient's situation), so it causes less tissue damage.
V-shaped channels are a better base for round-shaped hair follicles and the possibility of the damage while transplanting is lower. Sapphire is a precious blue gemstone and because of antibacterial properties, it decreases the risk of infections and allergic reactions.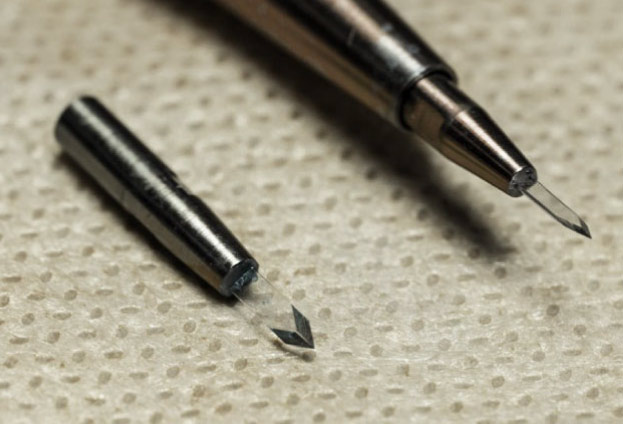 Who is a Good Candidate for Sapphire FUE Hair Transplant in Turkey?
Getting a hair transplant in Istanbul will be a permanent solution to your hair loss problem, still you need to determine whether you are eligible for Sapphire FUE hair transplant in Turkey. Here are some important consideration to decide:
If you want to learn whether you are suitable for Sapphire FUE Hair Transplant in Turkey, please get a free online hair transplant consultation now.
All You Need to Know About Sapphire Hair Transplant
| | |
| --- | --- |
| Procedure Time | 6-8 Hours |
| Anesthesia | Local Anesthesia, Needle-free anesthesia is also possible. |
| Possible Side Effects | Bleeding, swelling, itching, numbness |
| Hair Wash | After 15 Days. |
| Exercise | After 1 Month. |
| Recovery Time | 2 to 3 days |
| Results | 12 months to see the final result. Permanent success. |
ADVANTAGES OF

Sapphire FUE Hair Transplant
Sapphire FUE Hair Transplant Recovery
This special blade with the least damage makes the channels at the same size with the hair grafts, while in other methods like FUE the incisions and scars are bigger. This advantage causes the least amount of bleeding during the operation as well.
Also due to smaller channels, the hairs can get steady and firm in the tissue faster than other methods. Even though the hair transplant healing period is short and comfortable, you can expect a shorter recovery time with the sapphire FUE method (2-3 days).
SAPPHIRE FUE VS. TRADITIONAL FUE:
WHAT ARE THE MOST IMPORTANT DIFFERENCES?
Frequently Asked Questions