Hair Transplant Cost Turkey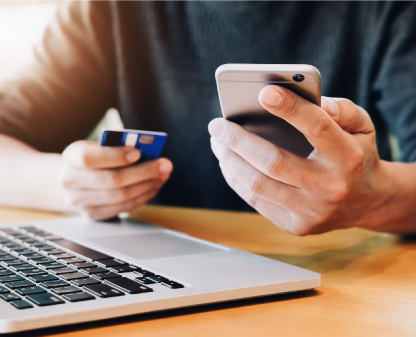 Hair loss is a common phenomenon, but for many people in Europe hair transplant is not an affordable operation. In these countries, the hair transplantation price is calculated per graft and it can make a big difference in the final cost.
Reasonable Hair Transplant costs in Turkey plus world-class high-quality services make this country one of the best countries for hair restoration all over the world. The lower hair transplant cost in Turkey comes from different reasons such as currency balance, lower labour cost and Turkish government incentives.
These advantages enable us to provide the high quality medical treatments and tourism facilities to our international patients in Alana Hair Clinic.
How Much Does Hair Transplant Cost in Turkey?
The average hair transplant price in Turkey is €2350. However based on hair loss type, hair type, available number of grafts in the donor area and the package you choose, the price can fluctuate between €1950 to €2350 in Alana Hair Clinic.
The similar hair transplant packages in other countries such as the UK, the USA or European countries cost on average 10 times more than Turkey.
You can have the maximum number of grafts in one session. And in Turkey hair transplant package cost not only includes your medical treatment, but also the all inclusive package you need as a tourist in Istanbul.
Does Low Cost for Hair Transplant in Turkey Mean Low Quality?
In fact not necessarily. A reasonable price might unconsciously bring the idea of low quality, while the main reason for low hair implants cost is generally lower cost of living in Turkey, the currency difference between Turkish Lira and Euro, Dollar and GBP. With this currency difference you can have the best hair transplant in Turkey, all luxury accommodation and VIP transfers during your treatment period and still pay less than just a hair transplant operation in other countries.
Main Items that Affect Hair Transplant Cost in Turkey:
All-Inclusive Alana Clinic Hair Transplant Prices in Turkey
As a patient who is away from home, you will need some services other than just your hair restoration treatments. Therefore at Alana Hair Clinic the hair transplantation all-inclusive package includes the world class hair restoration treatment, 4-5 star hotel accommodation in city center, VIP transfers from airport to hotel and clinic, 24-7 on-call hosts and nurses and post operation services.

We provide different hair transplant packages which vary in the implantation method and the services. In Alana Hair Clinic we do not calculate the cost of your package per grafts, so once you choose a package you can get the maximum number of grafts in your operation with no extra charge.
After your online consultation with your doctor before your travel, you can choose one of the packages below. If you have any special conditions or questions about the packages, you can talk with our case managers.
Alana Clinic All Inclusive Hair Transplant Turkey
Package Cost in 2023
What is Alana Clinic Hair Transplant All-inclusive Package?
In Alana Hair Clinic, the hair transplant cost is not calculated based on the number of hair grafts. Based on your hair loss type and your prefered services you can have one of the packages and get the maximum number of the grafts without any extra charge.
Maximum number of grafts in one session:
Based on the doctor's determination about your hair treatment method, you will have FUE, FUE Sapphire or DHI method. In FUE and Sapphire FUE methods you can have up to 5000 hair grafts on your recipient area. In the DHI method also known as the unshaven method you will have up to 2500 grafts.
Accommodation in 4-5 Star Hotels:
To make you feel at home, we will provide you with the best 4-5 star hotels in the city center of Istanbul and all the necessary facilities will be available in the hotel.
Dedicated Patient Host Services 24/7:
We believe it is very helpful to have a 24/7 online host who can speak your language and help you in your needs during your treatment and recovery time. Our host agents in Alana Hair Clinic can speak English, Spanish, German, Dutch, Italian and Arabic Languages to cover all the things you may need.
Before operation medical tests and after operation medication:
All blood tests and after treatment medical kits are included in the all-inclusive hair transplant packages.
VIP Transfers:
As soon as your plane lands in Istanbul, our driver will pick you up at the airport and take you to the hotel. On your hair operation and also check up days, you will be taken to the Alana Hair Clinic by VIP services. Once your treatment is over and you are ready to go back, you will be transferred to the airport.
Aftercare Program:
As the hair restoration result will be completely tangible in one year, our case management will do the follow-ups after 15 days, 3 months, 6 months, and 12 months to make sure if you are happy with your hair implantation.
Advantages of Alana Clinic Hair Transplant Packages in Turkey
Once you choose one of the Alana Hair Clinic all-inclusive packages you have purchased more than just an operation. It does not matter how many grafts you will have in the recipient area, the negotiated price in online consultation will not change!
Hair transplant is a mild procedure, our team is always willing to accompany you to have slight journeys in Istanbul City before and after your operation.
Years of experience and reputation in the Health tourism Industry makes us a reliable and safe center to trust. Alana Hair Clinic is providing the most experienced doctors, latest equipment and technologies.
Why Choose Alana Clinic For Your Hair Transplant Journey in Turkey?
Your desired result and health is our main principle in Alana Hair Clinic. Our doctors will make sure to apply the maximum number of grafts in the recipient area, but at the same time not causing any damage to the donor area.
In Alana Hair Clinic we will not make any empty promises about the results. It is true that the technically maximum number of grafts is 5000 in one session, but this number can be less due to the density of your donor area, your hair type and medical history. Therefore our doctors at Alana will check your case individually and give you the realistic results before traveling to Istanbul.